I guess we were the "dreamers", the "romantics". And we still are. This is us, this is our story…
– Owners
Nandia and Manolis
It's 1993. The tourism industry is thriving…
Millions of visitors have been arriving at Greek airports & harbours every year. To accommodate them, enormous hotel complexes start springing up all over the island.
Mass tourism, zero individuality…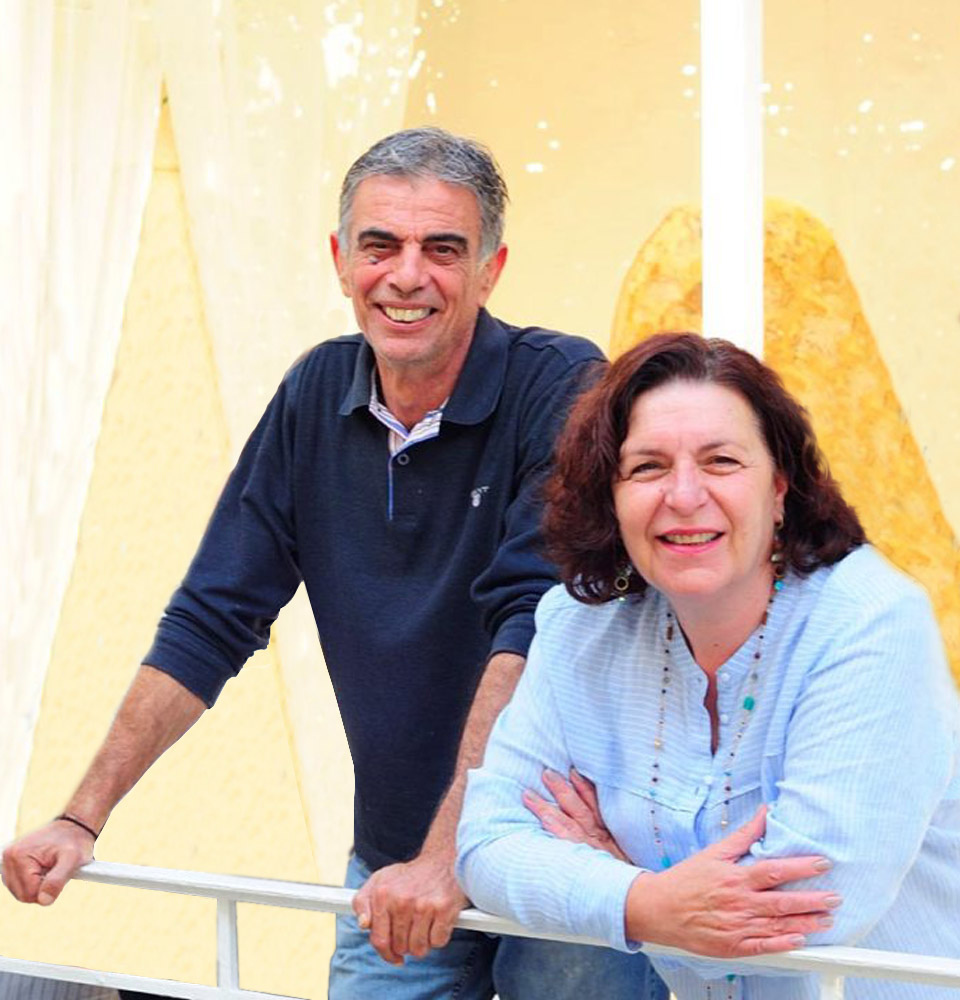 In our heart of hearts we knew this wasn't the Cretan way… How do you make thousands of guests feel truly at home? How do you engage in a quality conversation with them? How do you invite them to taste your homemade marmalade or fresh local produce? How do you show them your proud history? Well, a historic 16th century manor house in the heart of Rethymno's old town was all that we needed to start us on our amazing journey…  We lovingly fully renovated it to meet modern-day living standards, while respecting its architectural characteristics & identity. Then within its timeless walls we created 15 exquisite mini homes, decorated with love & devotion. And so our romantic Mythos Suites Hotel in Crete was born…
A small swimming pool in the middle of the courtyard surrounded by colorful indigenous flowers & herbs and some specially selected original works of Greek artists hanging on the walls completed our vision. And there we had it, our little boutique hotel in Crete, a dream come true, a sanctuary, a home from home, designed to create the most beautiful stories, for both us and our beloved guests…
And you? Do you also dream of a romantic oasis of calm, a place where you can relax & enjoy the warm Cretan hospitality in a truly authentic setting?
Then your dream starts here….