BELIEVING THAT ONE DOES NOT KNOW A PLACE UNLESS ONE GETS TO KNOW ITS GASTRONOMY, MYTHOS SUITES HOTEL OFFERS THE MOST IMPORTANT MEAL OF THE DAY, BREAKFAST, BASED ON AUTHENTIC GREEK AND CRETAN FLAVORS.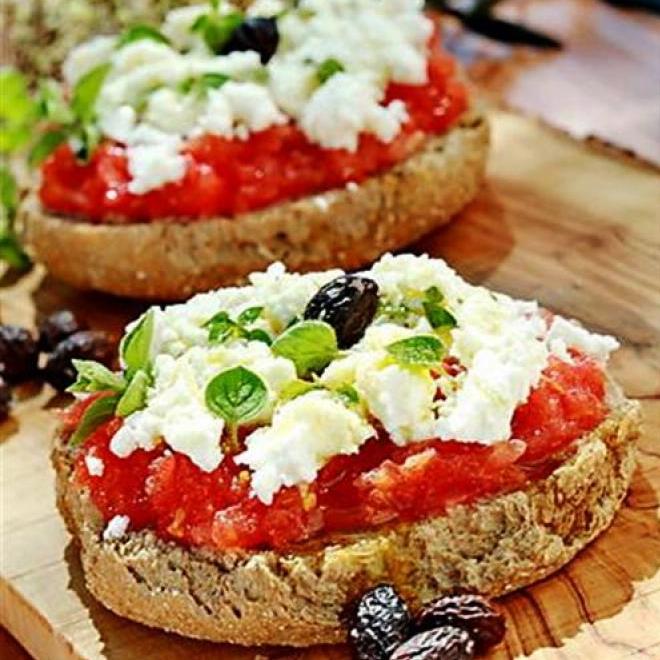 Mini "dakos" rusks with "myzithra" cheese and freshly grated organic tomato, green and black olives, organic vegetables, local fruit of the season, cheeses from small producers, freshly baked bread and home made cakes with local yoghurt, honey from Psiloritis, hand made spoon sweets and marmalades, organic "apaki" and freshly squeezed orange juice is just a part of the Mythos Suites breakfast buffet served in the beautiful dining room.
In this way guests can enjoy not only a rich breakfast but at the same time experience the originality of Cretan flavors by drinking "malotira" (mountain tea) with honey or a cup of tradition ally made Greek coffee, by dipping a kneaded seven times cookie in their glass of milk or by praising the fragrant smell of pelargonium in the quince sweet.
And if love passes through the stomach first, at Mythos Suites Hotel, everyone can see the love of the owners for this blessed land that puts on the table every day healthy and delicious delicacies.
In particular, breakfast at Mythos Suites Hotel includes bread and bread products from bakeries of Rethymno such as buns, cookies, rusks kneaded seven times, "kalorizika" and oil. There are "dakos" rusks with freshly grated tomato and "feta" cheese or "anthotyro" cheese, local "kaltsounia" with wild herbs or cheese, "lychnarakia" with sweet "myzithra" cheese, home made cake in various flavors, pie with locust been flour. One should also try the mini apple pies and the mini "bougatsa" (custard pie) as well as the home made apricot, cherry, strawberry, plum or orange marmalades.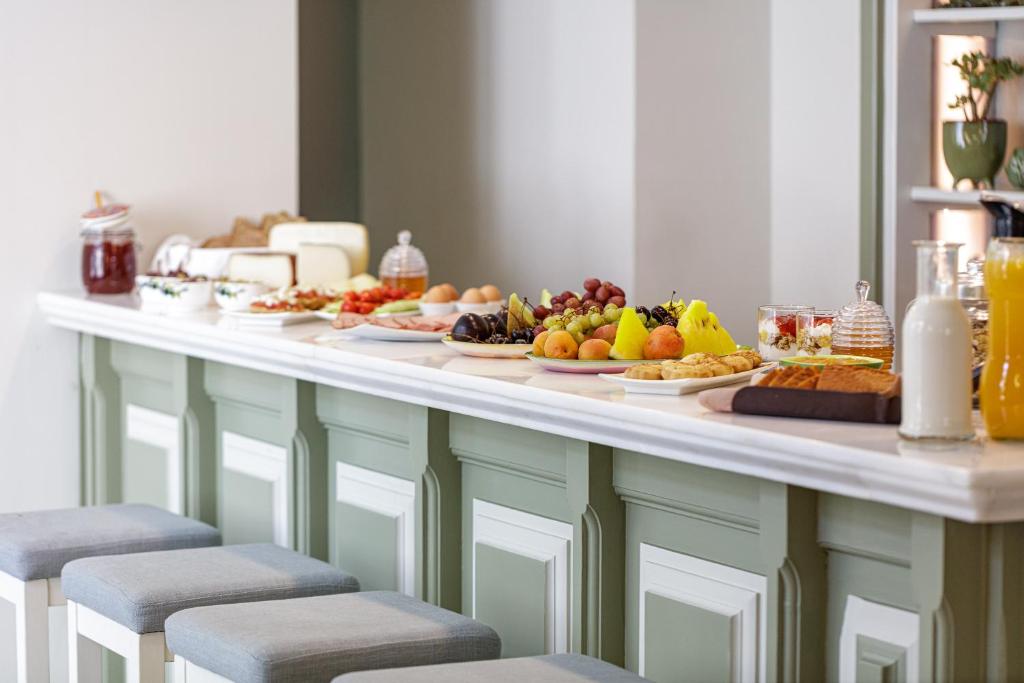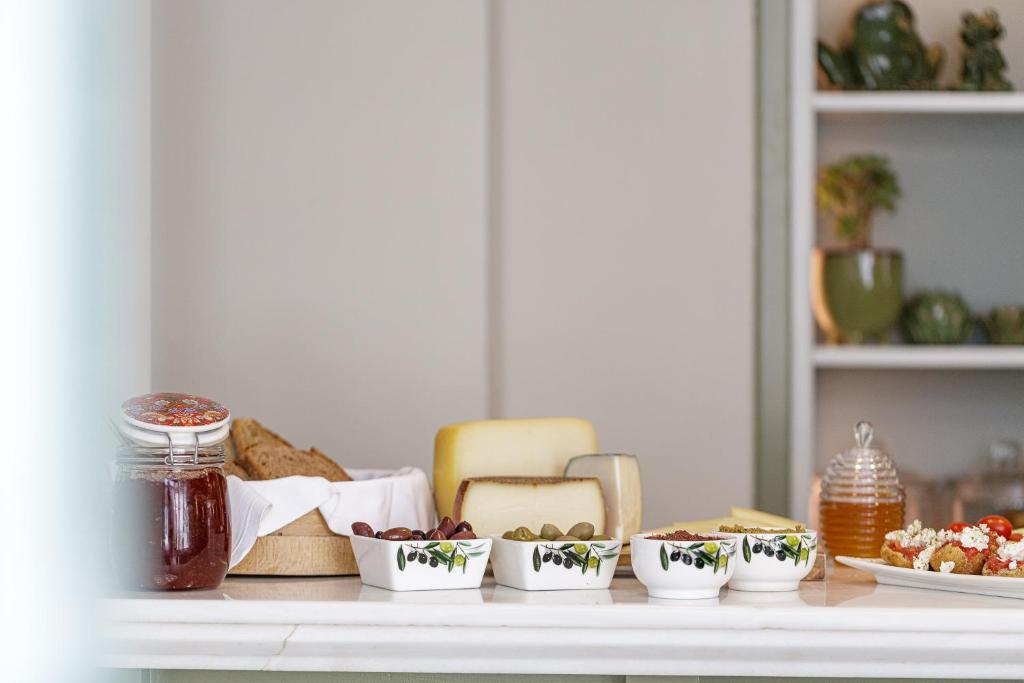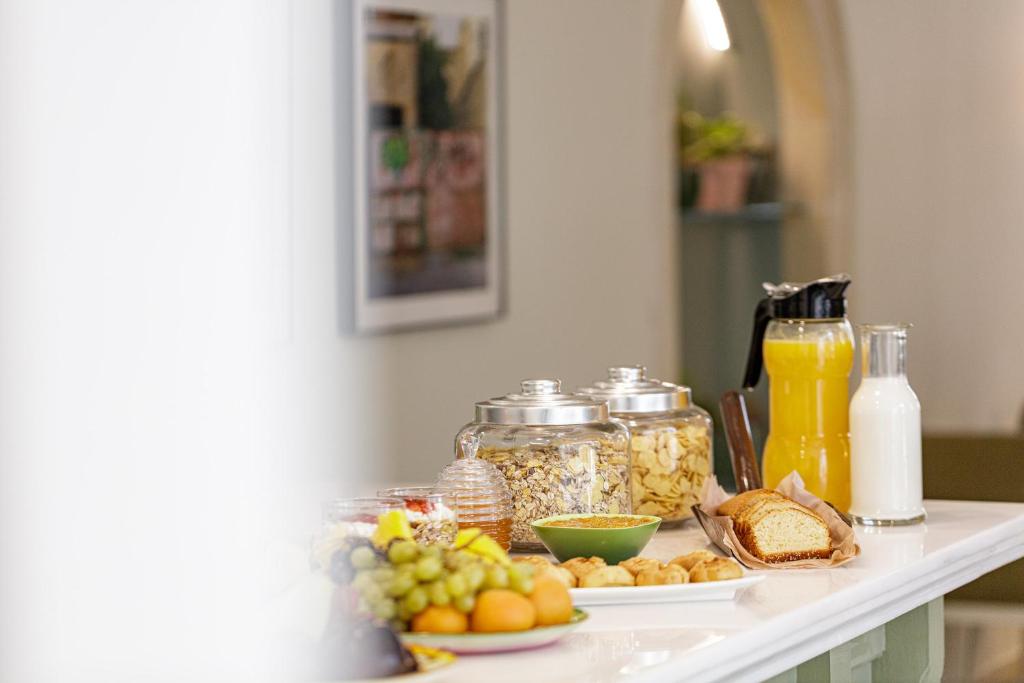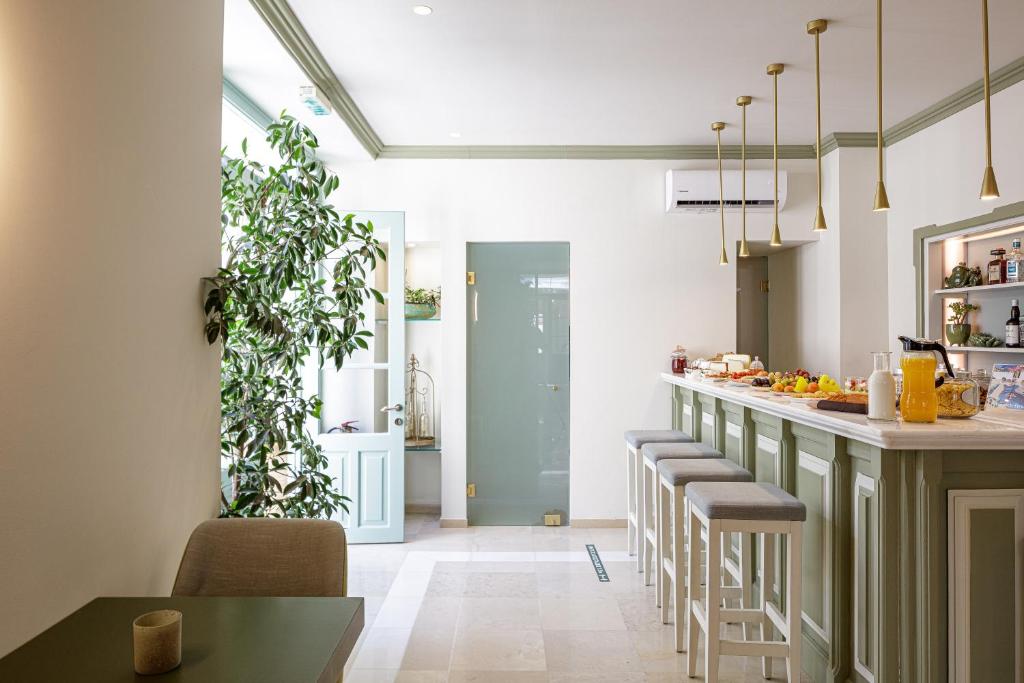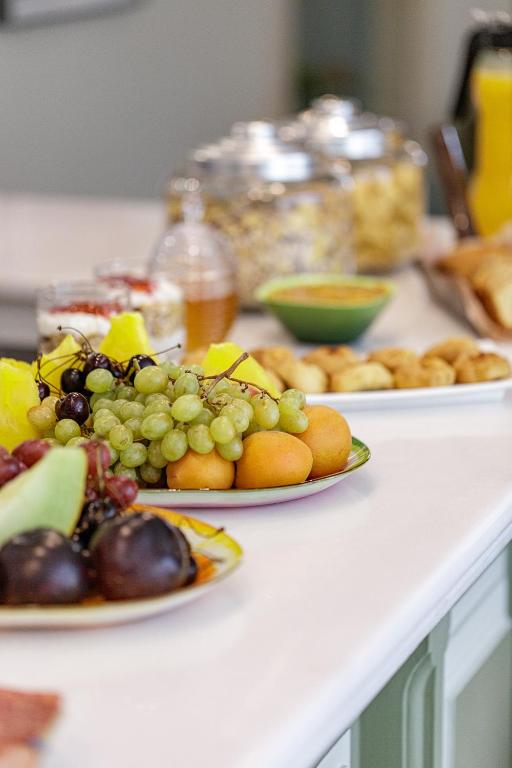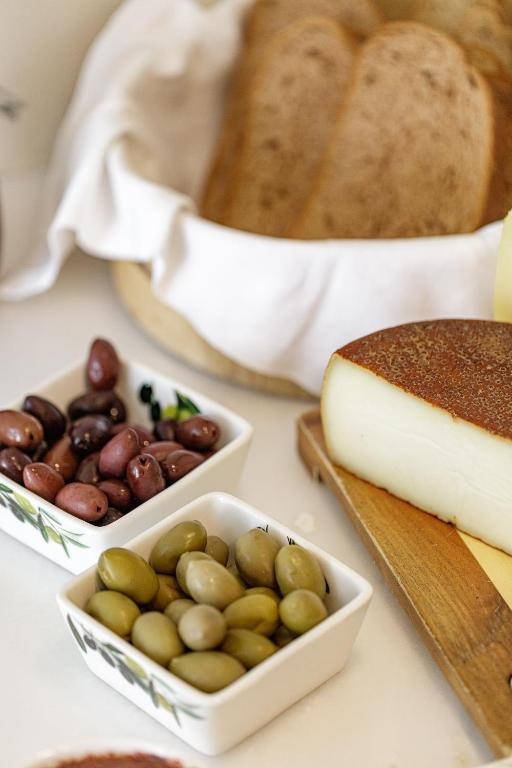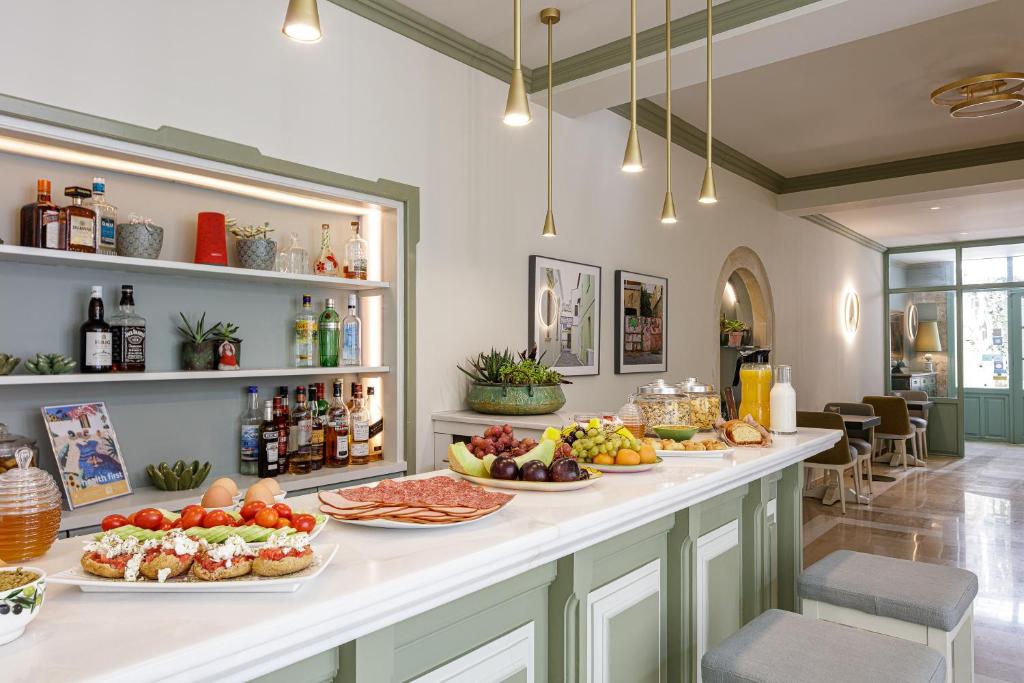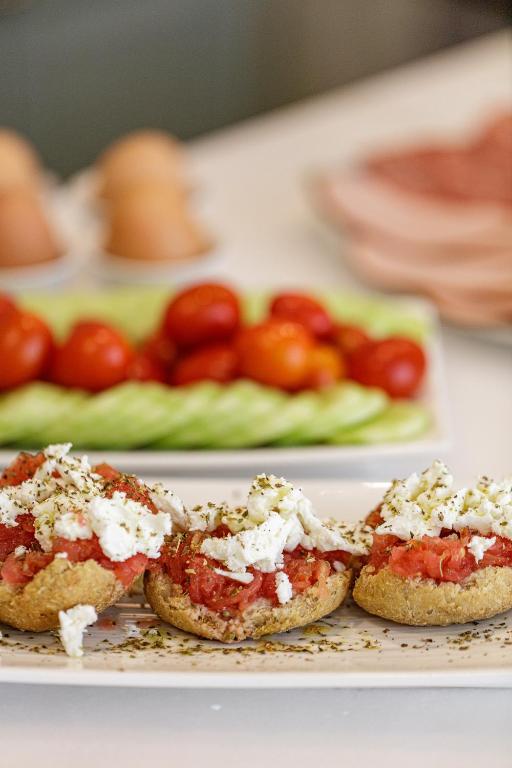 There is thyme honey from Psiloritis every day at the buffet as well as sweet smelling honey from flowers, spoon sweets from Amari such as quince, cherry and sour cherry and also water melon and grape sweet from Rethymno, Greek milk, yoghurt from Iraklio, Greek raisins and walnuts. As for dairy produce there is PDO "feta" cheese from Epirus or the Peloponnese, PDO local gruyere, smoked, "tyrozouli" and low fat goat cheese for those watching their diet. Everything comes from Amari.
Guests can also taste Cretan organic eggs and organic "apaki" from Rethymno, delicious salami and smoked Greek turkey and organic Cretan vegetables. One cannot fail to mention the fresh Greek fruit of the season, the drinks made from local herbs such as "malotira", "diktamo", "sarantodendri" and "flyskouni", freshly squeezed orange juice from Chania and Greek coffee.
Apart from all this there are also cereals, butter, filter coffee, espresso and instant coffee as well as chocolate or cocoa.